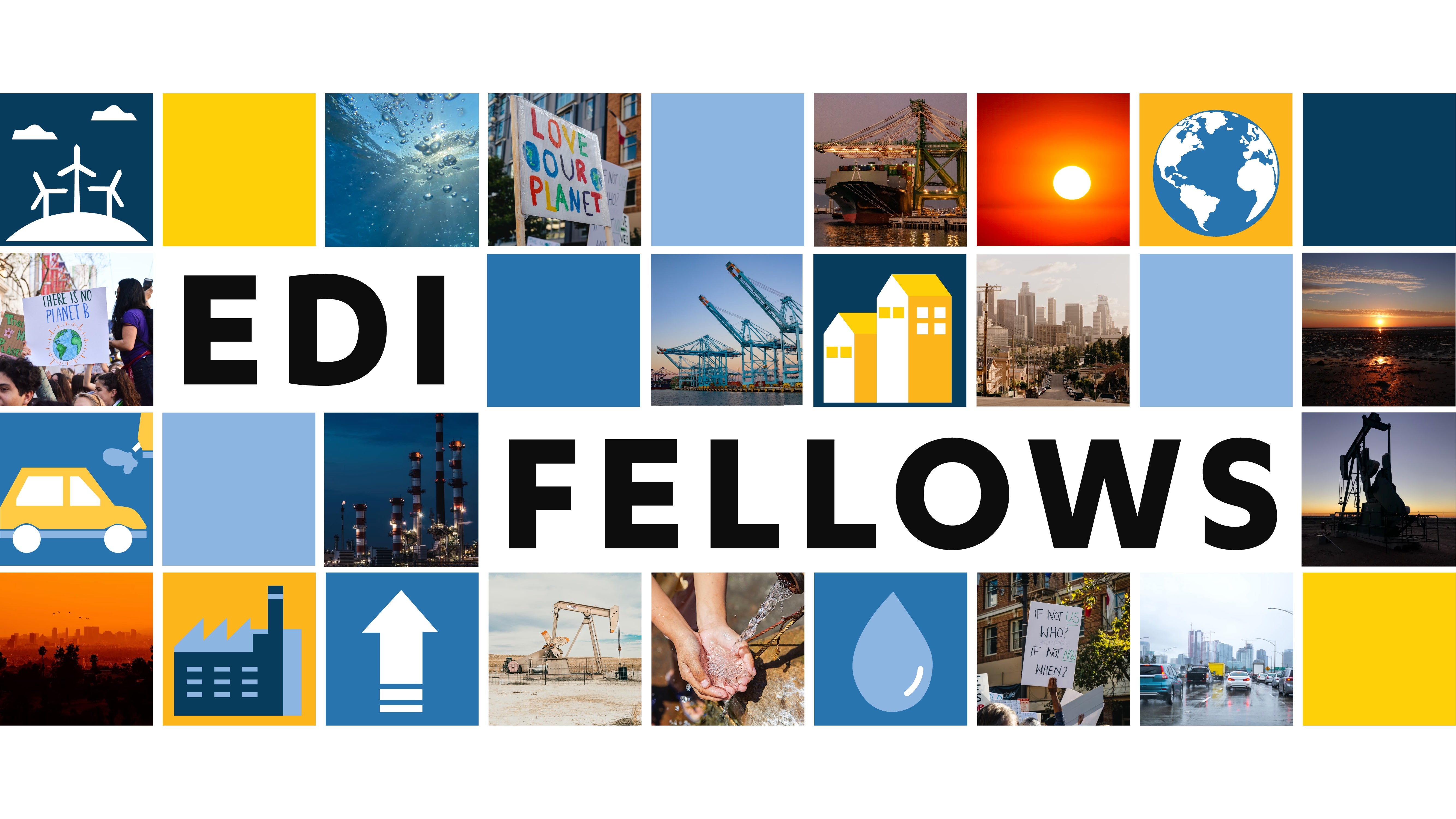 Summer 2023 and/or Academic Year 2023-24
The UCLA Sustainable LA Grand Challenge is now accepting applications to its signature graduate student offering, the Equity, Diversity and Inclusion (EDI) Fellows Program, which will form its third cohort during Summer 2023 and/or Academic Year 2023-24
Please share this funding opportunity with all UCLA graduate students from any department or discipline!
We are seeking graduate students looking to make a transformative difference in the Los Angeles region. Fellows will be co-mentored by a UCLA faculty member and an external stakeholder, and these projects will be co-developed among the student and mentors to address an immediate and actionable need in the region. Applicants should be passionate, innovative and highly motivated to make change in urban sustainability through the lens of equity, diversity and inclusion.
Up to three students will be supported in the 2023-24 cycle of this program. And, for the first time, thanks to a generous gift, one of these fellowship opportunities will be named the Liquid I.V. Impact EDI Fellowship, which will support a student in water equity scholarship — a guiding priority in our ongoing partnership with Liquid I.V. The remaining two fellowships are open to any equity-in-urban-sustainability topic.

For all fellowships we pledge an inclusive approach that is open to ideas from a broad range of topics and disciplines, working with finalists to match them with an appropriate external mentor from a partner organization based on their topic area of interest. Previous partners have included the City of L.A.'s Climate Emergency Mobilization Office, L.A. County Chief Sustainability Office, L.A. Metro (Chief Sustainability Office and Office of Equity & Race), L.A. County Food Equity Roundtable and SAJE (Strategic Actions for a Just Economy).
Applications from any scholarly field are welcome, including, but not limited to Arts, Humanities, Social Sciences, Law, Policy, Engineering, Life Sciences, Geography and Physical Sciences, as long as the applicant's research and scholarly activities are focused on advancing equity, access and justice in urban sustainability. We strongly encourage Black, Indigenous, and People of Color, women, LGBTQ+ individuals, people with disabilities, members of ethnic minorities, foreign-born residents, and veterans to apply.
Come join us and work to advance regional sustainability goals and deepen the Sustainable LA Grand Challegen's relationship with our external partners!
APPLICATION DEADLINE: May 1, 2023

For full details and reference documents, view the Application Toolkit