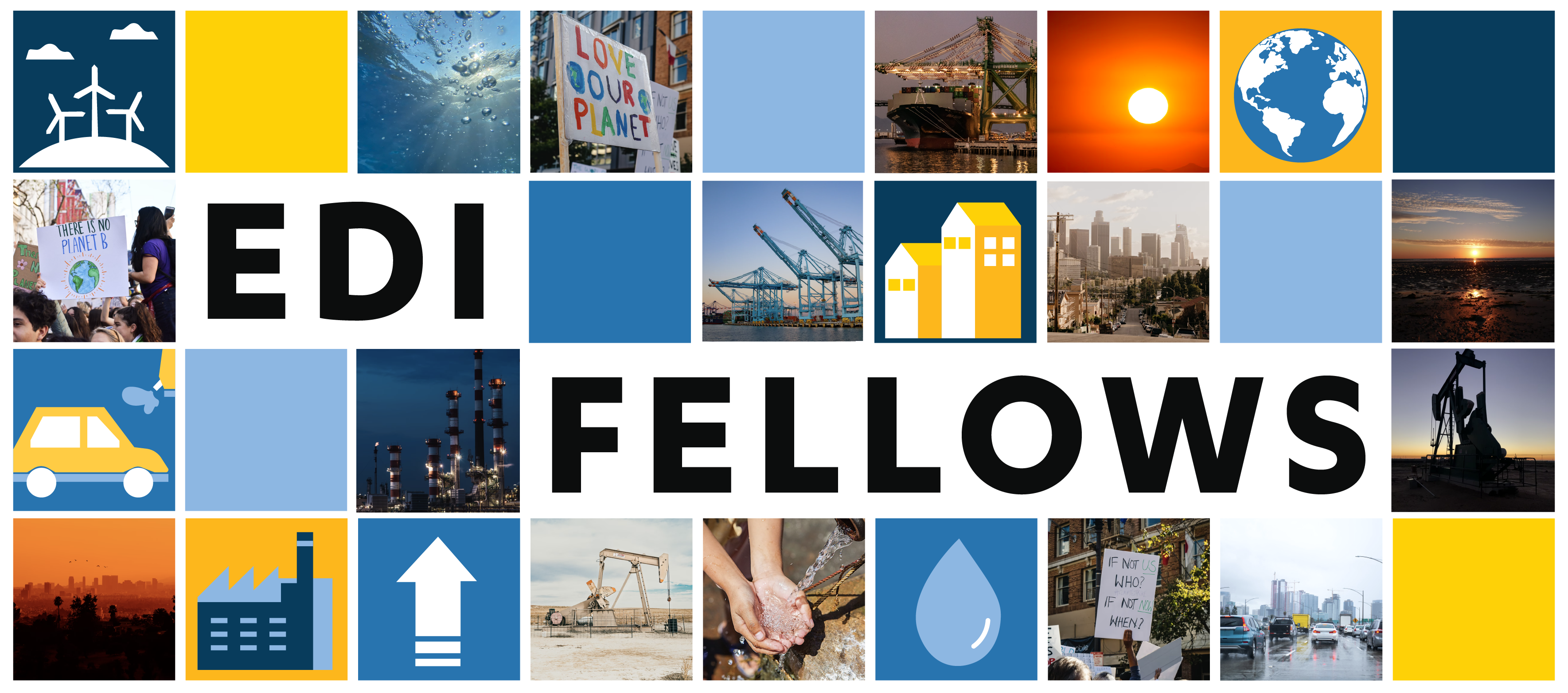 Summer 2022 and/or Academic Year 2022-23
The Sustainable LA Grand Challenge (SLA GC) seeks passionate, innovative and highly motivated graduate students to work with UCLA faculty mentors in partnership with external partners to discover and co-develop sustainable interventions that center on improving equity, diversity and inclusion in the Los Angeles region.
Please share this funding opportunity with all UCLA graduate students from any department or discipline.
The Sustainable LA Grand Challenge Equity, Diversity and Inclusion (EDI) Fellows Program is intended to support UCLA graduate students from any discipline whose research and scholarly activities are focused on advancing equity, access and justice as it relates to urban sustainability in the L.A. region, and expanding SLA GC's work with external partners by:
Creating an opportunity that goes beyond traditional university research experiences, positioning fellows to inform stakeholder decisions, strategy and implementation measures;
Developing fellows as future leaders capable of contributing toward effective, workable solutions in partnership with real world stakeholders;
Empowering fellows to focus on issues of equity, diversity and inclusion in urban sustainability and see through the full life of their project by providing continuous financial support; and
Extending research development support from SLA GC's team to deepen connections with external partners and maintain progress toward discovery, development and implementation of viable sustainability interventions.
In order to ensure an inclusive approach for applicants with ideas from a broad range of topic and disciplines, we pledge to work with finalists and match each fellow with an appropriate external partner based on their topic area of interest. With that being said, previous partners include the City of L.A.'s Climate Emergency Mobilization Office, L.A. County Chief Sustainability Office and L.A. Metro (Chief Sustainability Office and Office of Equity & Race).
Applications from any scholarly field are welcome, including, but not limited to Arts, Humanities, Social Sciences, Law, Policy, Engineering, Life Sciences, Geography and Physical Sciences, as long as the applicant's research and scholarly activities are focused on advancing equity, access and justice in urban sustainability. We strongly encourage Black, Indigenous, and People of Color, women, LGBTQ+ individuals, people with disabilities, members of ethnic minorities, foreign-born residents, and veterans to apply.
Come join us and work to advance regional sustainability goals and deepen SLA GC's relationship with our external partners!
THE APPLICATION WINDOW FOR THE ACADEMIC YEAR 2022-23 IS CLOSED. PLEASE CHECK BACK IN SPRING 2023.
For full details and reference documents, view the Application Toolkit