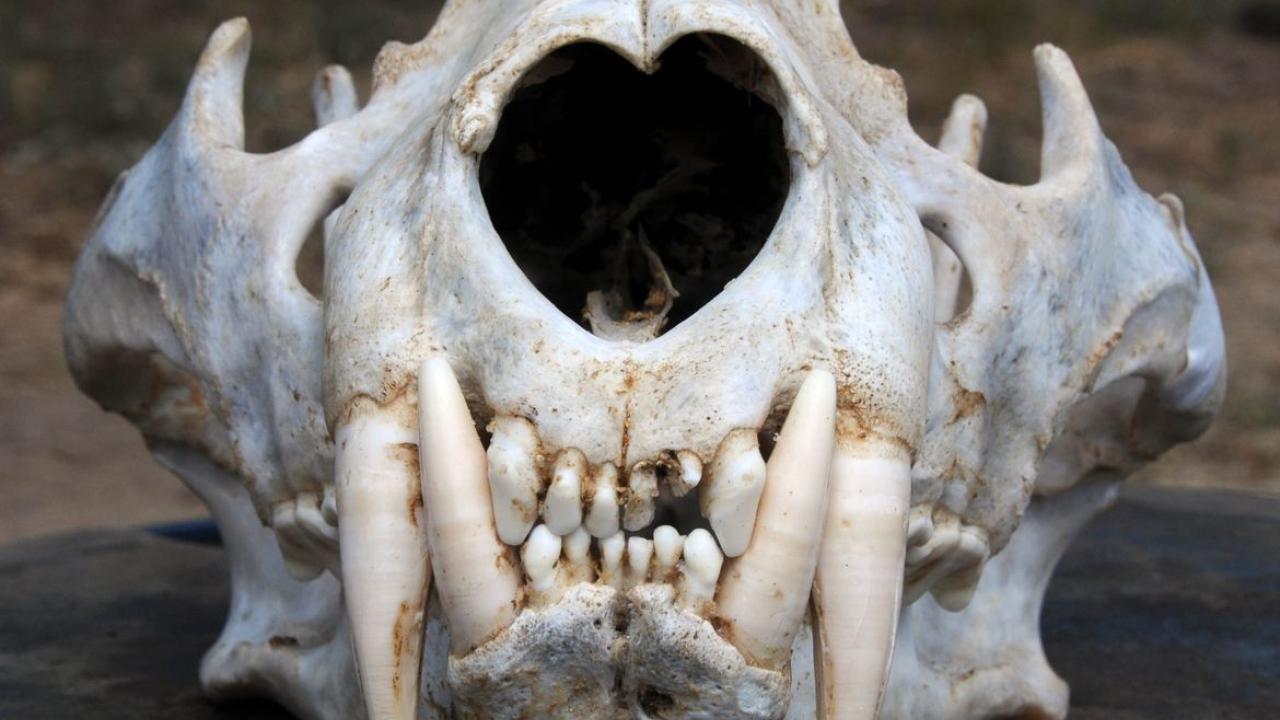 New UCLA research used low-cost forensics to reveal unsettlingly high levels of snaring and shotgun injuries to lions and leopards in Zambia. This harm is due to illegal poaching activities. The study was led by Paula White, a UCLA biologist at the Center for Tropical Research within the UCLA Institute of the Environment and Sustainability and the director of the Zambia Lion Project. She worked alongside UCLA professor emerita of ecology and evolutionary biology, Blaire Van Valkenburgh. 
White and Van Valkenburgh found notches in the teeth of lions and leopards. It was determined that these abnormalities were the result of chewing through wire snares from traps and other obstacles created by poachers. The frequency of these markings indicates that injury rates for these animals are far higher than previously assumed. In fact, more than one third of lions and one fifth of leopards examined showed old snare injuries. Contrast this data with previous estimates of only 5-10% for lions, plus a complete absence of leopard data, and a large discrepancy is found. The teeth markings were not the only signs of higher injury rates. Out of 112 study lions, 30 had shotgun pellets embedded in their skulls. Of these 30, 13 had both shotgun and snare injuries.  
Even with the study results suggesting high rates of injury, researchers believe it still may be an underestimation. This is because any animals that were trapped and unable to escape or that died undetected are not counted. 
White shared the mixed feelings surrounding the findings. "It was an odd mix of thrilling to figure out the cause of the notches and horrifying to realize that so many animals had been entangled in a snare at some point in their lives." 
Learn more about the study and its findings at UCLA Newsroom. 
Study Authors 
Paula A. White, UCLA Center for Tropic Research, UCLA Institute of the Environment and Sustainability 
Blaire Van Valkenburgh, UCLA Department of Ecology and Evolutionary Biology 
Image Source: Paula White