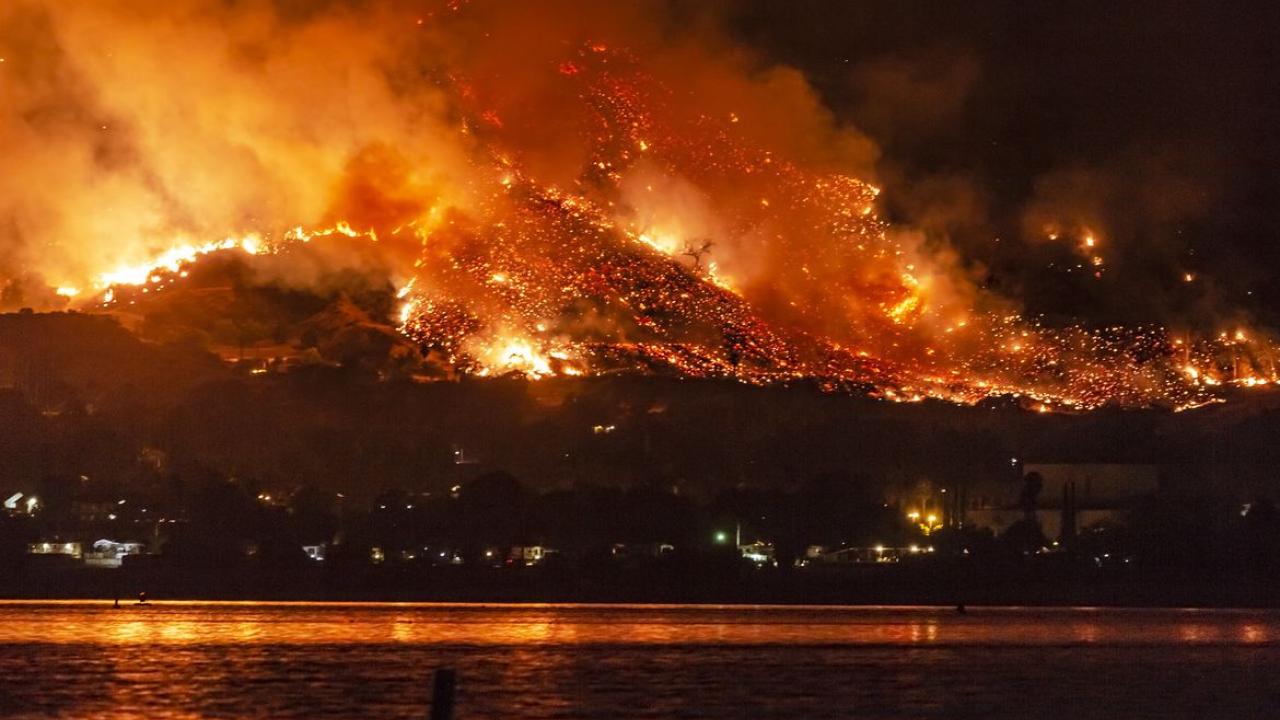 Recently published UCLA-led research suggests that the disparity between Northern and Southern California wildfire increases is set to disappear, with Southern California facing significant increases in the number of high-risk wildfire days. Most of these additional high-risk days would manifest at the beginning and end of present-day wildfire season, making the season longer and more dangerous. 
Researchers used two prediction scenarios to assess the extent of wildfire increases. The first was more extreme, with a predicted average temperature increase of almost 9 degrees Fahrenheit in Southern California. A realistic temperature assuming no significant reductions in greenhouse gas emissions are made, this would result in a doubling of the high-risk fire days. Even under a more conservative scenario, such as a temperature increase of 5.4 degrees Fahrenheit, high-risk wildfire days are expected to increase an average of 60% each year by the end of the century. 
Due to differences in conditions between Northern and Southern California, such as a greater forested area in the north and a larger population in the south, regionally and locally specific responses are needed to successfully prevent and mitigate wildfires. On a broader scale, cutting greenhouse gas emissions is critical. Chunyu Dong, the study's lead author who conducted research for the study at UCLA while supported by a UCLA Sustainable LA Grand Challenge grant, emphasized the urgency of the situation. "Carbon dioxide can stay in the environment for a long time. It will be too late when Southern California is struggling to battle with the endless fires." 
Learn more about the study, the researchers' methods and the final results at UCLA Newsroom. 
Study Authors 
Chunyu Dong, UCLA Department of Geography, Sun Yat-sen University School of Civil Engineering, Southern Marine Science and Engineering Guangdong Laboratory 
A. Park Williams, UCLA Department of Geography, Columbia University Lamont-Doherty Earth Observatory 
Gregory S. Okin, UCLA Department of Geography 
Thomas W. Gillespie, UCLA Department of Geography 
Yen-Heng Lin, UCLA Department of Atmospheric and Oceanic Sciences 
Alex Hall, UCLA Department of Atmospheric and Oceanic Sciences 
Glen M. MacDonald, UCLA Department of Geography 
John T. Abatzoglou, UC Merced Management of Complex Systems Department 
Kairong Lin, Sun Yat-sen University School of Civil Engineering, Southern Marine Science and Engineering Guangdong Laboratory  
Di Long, State Key Laboratory of Hydroscience and Engineering Department of Hydraulic Engineering 
Image Source: slworking2/Flickr